Robust, powerful - easy to manage.
Many companies and businesses are deciding to use Wordpress as their website application.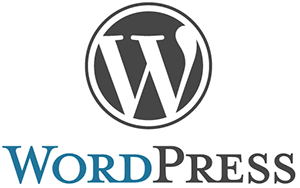 Digital Xpressions is a Wordpress Site Designer in South Jersey who can host, install and help select the right template suitable for your website and business goals.
We can also help you to continue to manage your Wordpress driven site by completing updates to pages or posting new articles!
Blog and show your website all in one. All your newest content shows at the top and can also be part of a website as a whole. Employees can manage your website and add new photos and media.
Visitors can comment and post opinions and views on articles and you have control over what comments display on your website.
To determine if Wordpress is the route your company should go in, talk to us first. We can help you determine if you can take advantage of using Wordpress for your website or if you should be using Wordpress in conjunction to your website!
Using Wordpress in conjunction with your website helps your overall search engine optimization especially when your company posts relevant blog articles that relate to your business industry as a whole!
Additional fees may apply when using Wordpress, as some themes, widgets and other add-ons cost more from the originator. Also, if your company has opted for maintaining the site, should any issues arise from installing unsecured updates, Digital Xpressions will charge to repair the site.
What option is the best for your business, relies on your business goals and marketing agenda.
Contact us today for a FREE consultation!
We work with you, so your website works for you.